*PLEASE NOTE: Adding players to multiple teams can only be accomplished from the Organization level and only for teams that the user has permission to edit.
Adding a player to multiple teams has become significantly simpler. We have eliminated the need to copy email addresses to do so. In fact, that functionality no longer exists.
To add a player to multiple teams, one simply has to click Edit next to the corresponding player on the Organization level: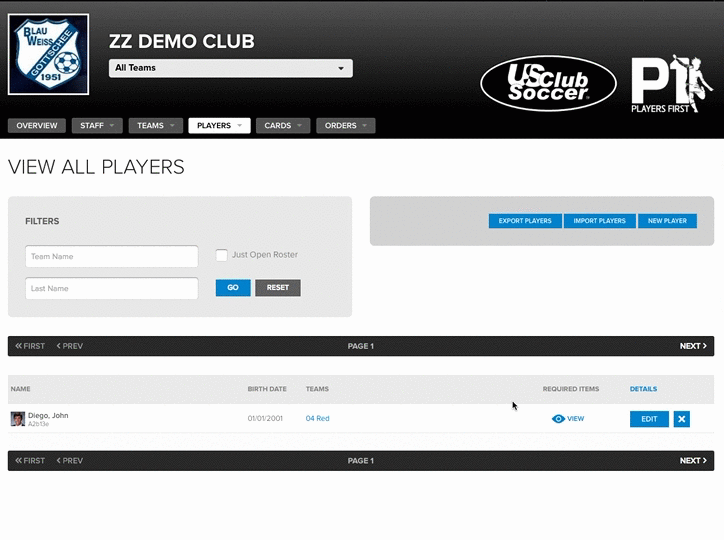 Next, scroll down until you see the teams dropdown (not the Teams tab) and simply select the team(s) to which you would like to assign the player to. (Note: the system will inform you if you add the player to a team that they do not qualify for based on age or gender. However you are still able to add the player to those teams.)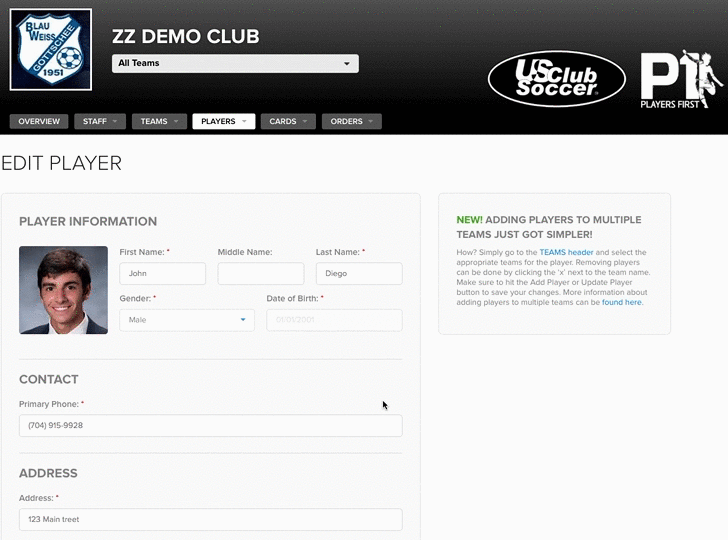 You can add up to 5 teams at once. Make sure to click on Update Player on the bottom of the screen to successfully save all changes. (Note: the player will be added to the team's Official Roster(s). You must manage any created roster, such as league, event, etc. to add the player to each.)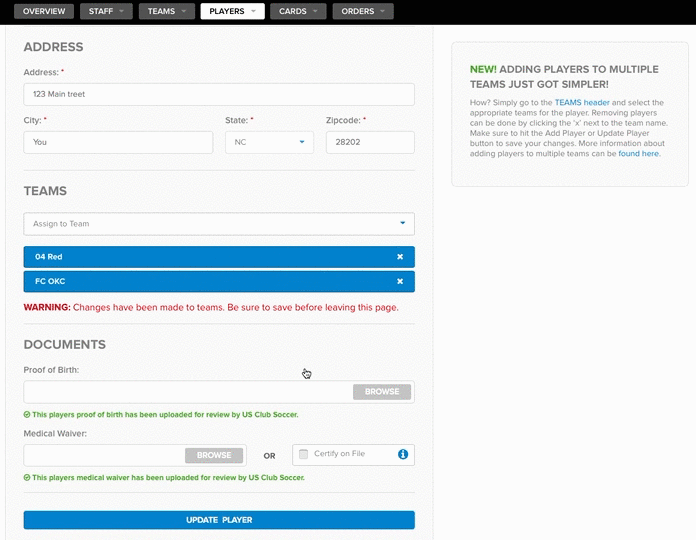 This feature is also great for removing players from their current teams by clicking on the 'x' next to the team as illustrated below. Again, make sure to save your change by selecting Update Player.